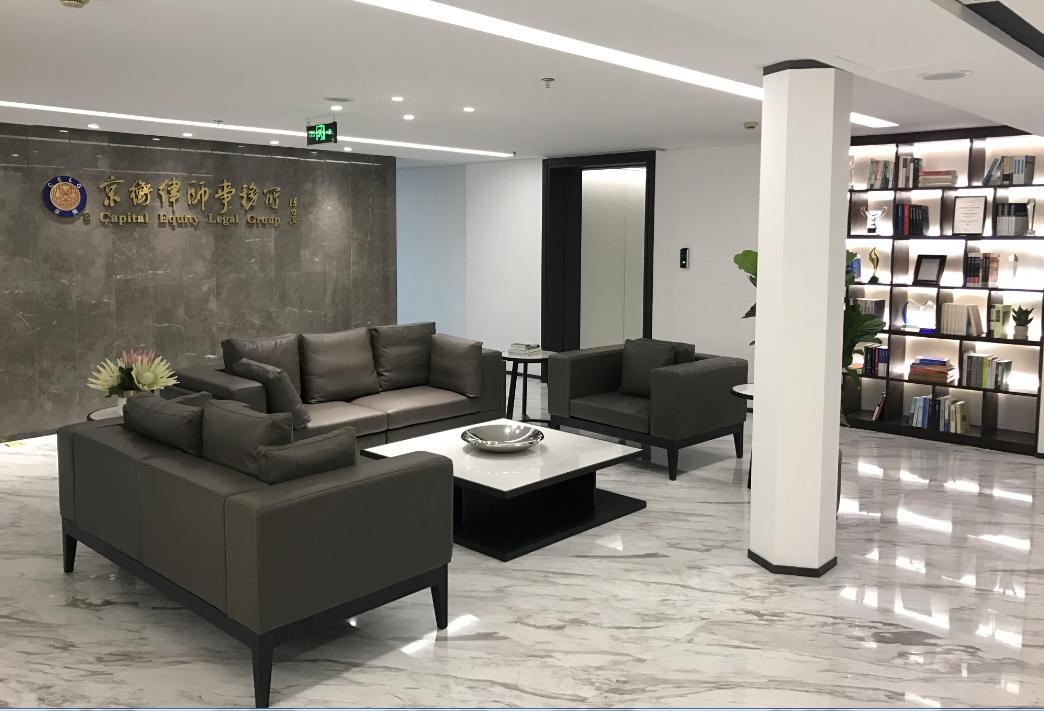 Capital Equity Legal Group, abbreviated as CELG, is an integrated and specialized international law firm originated in 1997. The word "Capital" pronounced in Chinese as "Jing", abbreviation for "Beijing",represents Chinese long history legal system. The word "Equity", pronounced in Chinese as "Heng", which means justice and represents the spirit of the English article Equity (law). The name "Capital Equity" absorbs the spirit of both eastern and western legal rules, searches the original legal principles and seeks the equity and justice.
CELG has six offices located in Hangzhou,Shanghai, Ningbo, Huzhou, Zhejing Free Trade Zone, and Vancouver (Canada). The Main Office of Capital Equity Legal Group is located at Huanglong Century Square near the beautiful WestLake of Hangzhou with top official facilities and conditions. CELG has been remarkably developing on the aspects of law elites, outstanding achievements and honorable reputation since it was named as "Capital Equity" in 2003, and has become one of the well-known law firms in China with nearly 300 lawyers in various professional fields. It was awarded the honor of Excellent Law Firm of Zhejiang province in 2008. CELG also has been ranked among the Corporate/Commercial BAND-1 law firms in eastern China, according to the British ranking team Chambers&Partners among these years.
With the fast development of global economic integration and network information times, we actively responded to the government advocacy that the legal service shall deeply enter into the Yangtse River Delta and be made forward to the international stage. Also we obtained the approval of judicial administration to initiate to form the Capital Equity Legal Group on the basis of the tenet "Witness the Law-governing Process of China, Create International Legal Group and Escort the Mercantile Companies to the World". We will efficiently operate the Legal Group by modern advanced notions and patterns, participate in the professional stage of international legal service by virtue of a wider horizon, and boost the value of the Legal Group in a creative way.
Capital Equity Legal Group presently is provided with plenty of experienced professional lawyers. The Director Mr.ChenYouxi, holding the post of Vice Director of the Constitute&Human Rights Committee of China Bar Association, the Deputy Secretary-General of Intellectual Property Committee, the member of Legal Experts committee of Public Security Department of Zhejiang Province and the tutor for LLM students of Central Financial&Economic University, is appraised as a distinguished lawyer specializing in both theoretical and practical research. All the lawyers of the Group are with bachelor degree or even higher, and nearly 40 of them have the senior law professional titles, master degree or JD degree on law, double degree on law and other subjects such as MBA, medicine, engineering, economy, etc. In addtion, more than 10 of the lawyers are qualified with CPA, CTA or CFA. Also,many of them have studied abroad so that they can be capable to provide legal service in fluent English or Japanese directly.
CELG divides its lawyers into 21 legal departments in accordance with their professional specialty. These departments consist of Criminal Defense, Corporate, Securities, Investment Mergers&Acquisitions, Reorganization&Restructuring, Civil&Commercial Dispute Resolution, Intellectual Property, International Legal Affairs,Aviation, Maritime, Administration, Finance, Family Fortune, E-Commerce, Land&Resources, Media&Culture, Construction&Real Estate, Taxation, Trademark, Environmental Health and Asset Management. Also, CELG pays attention to its international development, and has established friendly and cooperative relations with law firms in many countries and regions including Hong Kong,Canada, Malaysia, the United States, Australia, Italy, Spain, Japan and others. CELG provides legal services in Chinese, English, French, German, Japanese, Korean and other major international languages. These various specialized work teams are capable of collaboratively providing comprehensive legal service to national and international clients.
CELG pays attention to studying clients' needs in advance, researching various kinds of new legal services, and developing emerging legal markets. This capability enables CELG lawyers to be at the forefront of the legal service industry.
CELG has its official website (www.celg.cn), official weibo"@京衡律师",official WeChat public account (celgnews), which can provide the latest news to clients.